The now-resigned president of the Spokane chapter of the NAACP, Rachel Dolezal, has been much in the news lately because it came out that she, born to white parents, has been representing herself as black.
Dolezal's estranged parents have spoken to the media about her supposed misrepresentation.
"We are her birth parents," her father, Lawrence Dolezal, said Friday. "We do not understand why she feels it's necessary to misrepresent her ethnicity."
CNN contacted Dolezal last week, and she declined an interview. She said she stands by her record of service.
Her adopted brother, Ezra Dolezal, said she took him aside three years ago and asked him "not to blow her cover" about her alternate identity.
"She said she was starting a new life ... and this one person over there was actually going to be her black father," he said.*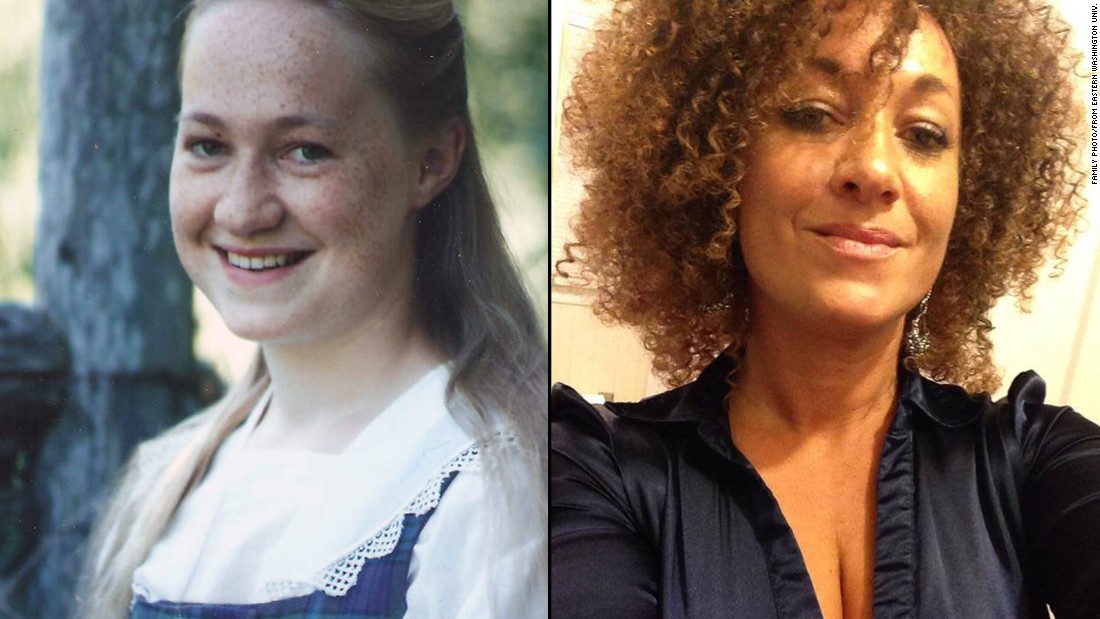 Dolezal then and now
http://www.cnn.com/2015/06/12/us/washington-spokane-naacp-rachel-dolezal-identity/
To put it mildly, I am outraged. Quite aside from the issue of this woman lying for personal gain (I think I may be excused for supposing that, had she identified as white, she NEVER would have gotten a presumably high-paying position in the NAACP), what am I as a trans-racial adoptive parent to make of what she's done?
From our first classes as

prospective parents of a non-white child

, we were warned of the problems that race can cause. Trans-racial adoptive children often report feeling "

somewhere between

": they feel part of their (usually white) parents' culture, but when they are not with their parents, nobody automatically assumes this (the term, I believe, is "borrowing whiteness"). Now we have a very prominent case of somebody outright claiming to be another race and being supported with the frankly ludicrous idea that race is something that one can simply select as he would a suit of clothes. Dolezal "made" herself black by lying about her past, co-opting others to do so, and disguising herself by dyeing her skin and changing her hair. Familiar?
Al Jolson in blackface, 1927
http://www.vosizneias.com/144938/2013/10/29/new-york-blackface-costumes-revive-controversy-at-halloween/
We have spent decades in our country trying to get past the idea that race ought to play a role in how we deal with each other. We have spent decades trying to convince ourselves that people of a given race ought to be proud of it (Black History Month? HELLO!). Now, we're told that race is not only vital to how a person ought to be seen, but that it's a matter of personal preference. Presumably, a person can be whatever race he chooses on any given day. Might come in handy for some job interviews, I suppose.
Let me be blunt: Dolezal is a horrible, horrible person. Her disgraceful efforts to wear blackface - to PROFIT by wearing blackface - are a slap in the face to every person in our country, especially those who have felt the lash of racism. I hope that she is roundly condemned for what she's done.
=====
(*) http://www.cnn.com/2015/06/15/us/washington-rachel-dolezal-naacp/